The patellar tendon runs from the bottom point of the patella (knee cap) and runs down to the top of the tibia (shin bone). It acts as a pulley to lift the leg upward into extension when the quadricep muscles contract. Leg extension is important in many sports and day to day activities; squatting, walking up and down stairs, getting in and out of cars, etc.
When the quadriceps become overused, excessive amount of load occurs at the patellar tendon and patellar tendonitis begins to develop.
What are the Symptoms of Patellar Tendonitis?
Patellar tendonitis is characterized by pain and possibly inflammation along the patellar tendon. Early stages of patellar tendinitis tends to cause pain after exercise/aggravating activity, and then goes away hours after the activity; it may also be felt at the start exercise but feels better as exercise continues. As the condition progresses, pain may be felt before, during, and then is worse after exercise. If it gets ignored and an athlete tries to push through the pain, the tendon will actually start to deteriorate resulting in patellar tendinosis.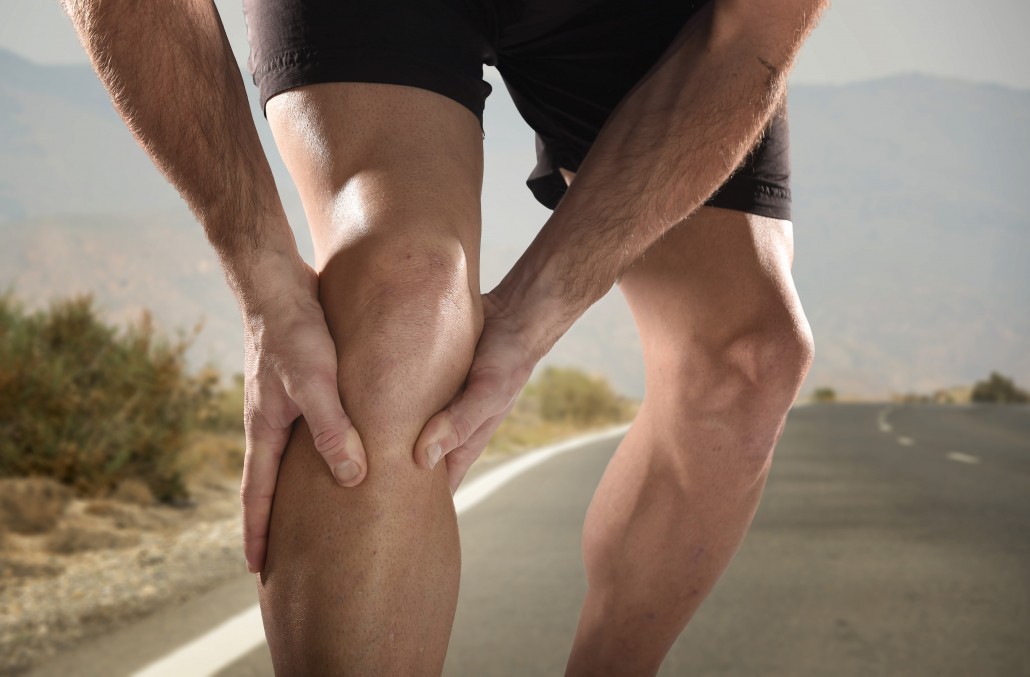 Who are at risk?
Athletes who perform repetitive jumping and leg bending are at risk to develop patellar tendonitis. Basketball players, CrossFit athletes, volleyball players, runners, cyclists, backpackers/hikers, triathletes, are all at a higher risk due to the potential overuse of the quadricep muscles. Specifically for running and hiking, performing lots of down hill routes will increase the likelihood of developing patellar tendonitis.
Evaluation
In most cases, patellar tendinitis can be diagnosed with a thorough history of the injury and brief physical exam. In some cases, imaging such as a X-ray or MRI may be necessary to rule out other conditions such as meniscus injury, patella alta, chondromalacia, arthritis, etc. Check out our blog here for other causes of anterior knee pain.
Treatment for Patellar Tendonitis in San Diego
For acute pain relief, Active Release Technique, Graston Technique, stretching, foam rolling, and training modification are essential. As the patient improves, eccentric exercises are prescribed to repair the patellar tendon. This helps strengthen tendon fibers to resist future load from activity. Eccentric loading for patellar tendinosis is even more important as this restarts the inflammatory process at the tendon so the tendon can heal.
Stop dealing with patellar tendinitis on your own. Schedule today to get evaluated by our sports chiropractors located in Mission Valley, San Diego. We have helped countless athletes overcome knee pain with our targeted approach.
http://peakformhealthcenter.com/wp-content/uploads/2014/09/august-2014.jpg
601
900
admin
http://peakformhealthcenter.com/wp-content/uploads/2016/03/peak-logo.png
admin
2018-04-20 00:40:02
2018-04-20 00:50:19
Patellar Tendonitis and Knee Pain