Pain in front of the knee is a common complaint that runners seek advice for from a running doctor. There are many conditions that can cause anterior knee pain including:
Patellar tendinitis/tendinosis

chondromalacia

Patella tracking issues

Quadriceps strain

Hip flexor strain

Capusular ligament sprain

Meniscus injury

Fat pad syndrome

Osgood Schlatter's disease
It is important to seek treatment from a sports physician and running doctor to get a correct diagnosis, and begin correct treatment immediately.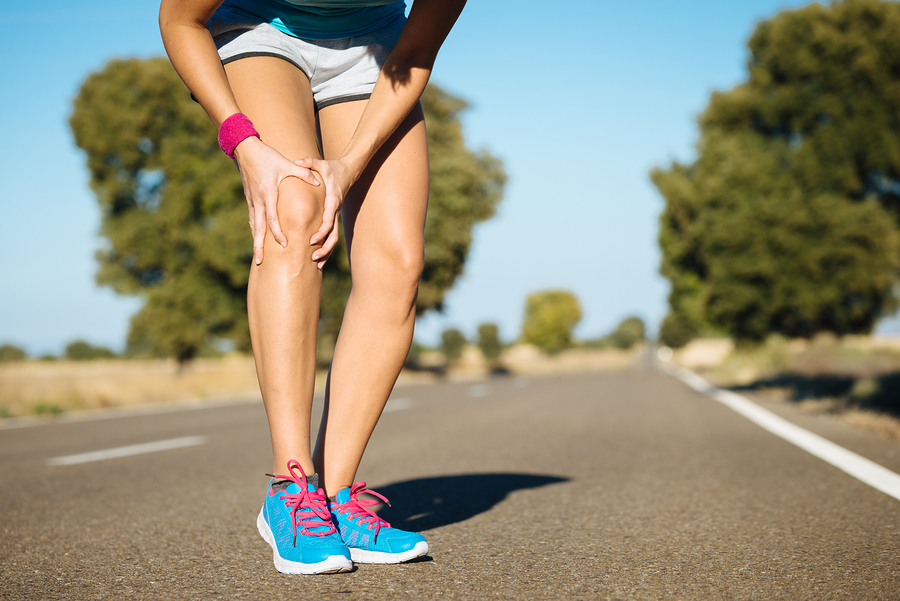 What to expect at your appointment
At our Mission Valley office, our running doctor will take a thorough history of the running injury. After the history is completed an exam will occur which will include some or all of the following: range of motion, orthopedic, neurologic, functional movement, and strength/endurance tests.
Gait analysis is another important aspect for certain running conditions. We currently offer remote gait analysis where current patients can take a treadmill video of themselves running, then email it to our running doctor for evaluation. General recommendations for running technique can be found on our blog here: Increase your Cadence, and Improve Running Posture
Treatment for anterior knee pain
A combination of Active Release Technique, Graston Technique, and a home exercise program resolves many cases of anterior knee pain. We see significant results within 4-8 visits. Our goal is to our runners back to running pain free as soon as possible and have exercises to do to prevent the injury from reoccurring.
If you have been dealing with anterior knee pain during your training, please call our Mission valley office to schedule today. Our running doctors are certified to treat running injuries and get you back to running pain free fast!
Dr. Travis Rose DC is a certified health professional through The Running Clinic. Both Dr. Kevin Rose DC DACBSP and Dr. Travis Rose DC CCSP have treated hundreds of runners including Boston marathon qualifiers, and Olympic trial marathon runners.
http://peakformhealthcenter.com/wp-content/uploads/2016/07/july-2016-newsletter.jpg
726
1000
admin
http://peakformhealthcenter.com/wp-content/uploads/2016/03/peak-logo.png
admin
2018-04-14 16:52:24
2018-04-14 16:52:43
Anterior Knee Pain and Running